360-degree content creation. What's the trick?
2016 will be known as the year when "surroundies" (360 selfies), VR/AR, and 360-degree videos took off. As content marketer, I am interested in how 360-degree video will gain traction in storytelling. The news agency Associated Press is one of the first ones to adopt news and storytelling through 360 video. With every video they put out to the audience, they are learning the mysterious and not yet standardized production workflow and looking for ways to improve and speed up t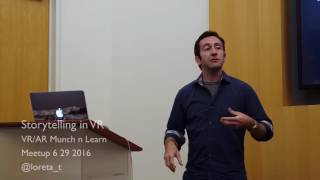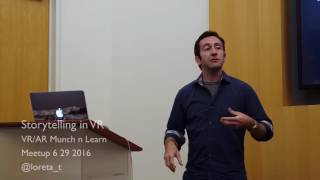 Storytelling In VR - Is It Here Yet?
We all probably agree that VR is so new that it's difficult to grasp what it is that we can do with it. So many headsets to choose from, so many platforms to watch VR content on. Is it just for gaming or is there a place for VR storytelling that would let you experience a different world without leaving your house? I recently listened to an amazing presentation about storytelling in VR. I attended a Meetup where Josh Anon compared VR storytelling experience to being in Disney